Increase your online security with VPN by Google One
You can encrypt your online activity for an extra layer of protection and privacy across Android, iOS, Windows, and Mac devices.
VPN available in select countries.
Extra online protection
With VPN by Google One, you can extend Google's world-class security to encrypt your online activity — no matter what app or browser you're using.
Reduce online tracking by hiding your IP address

Shield against eavesdropping by hackers on unsecured networks (like public Wi-Fi)

Browse the web with a secure and private connection1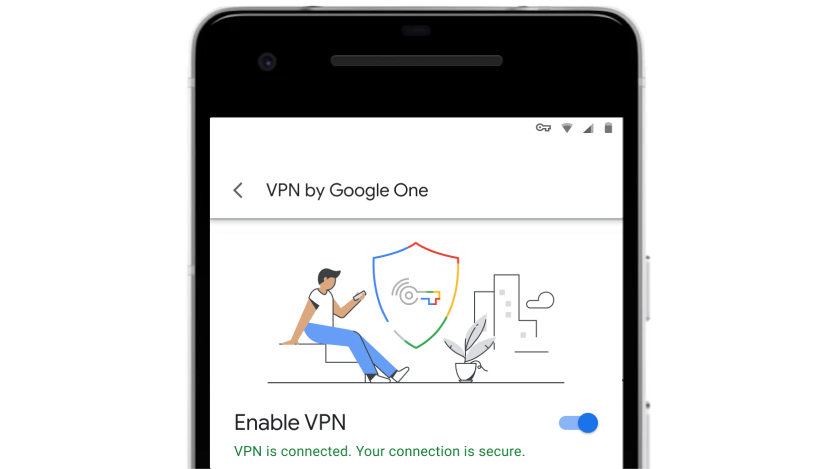 Security you can trust
Privacy and security is core to everything we make.
Google will never use the VPN connection to track, log, or sell your browsing activity2
Our systems have advanced security built in to help ensure no one can use the VPN to tie your online activity to your identity
Don't just take our word for it — our client libraries are open sourced, and our end to end systems are independently audited.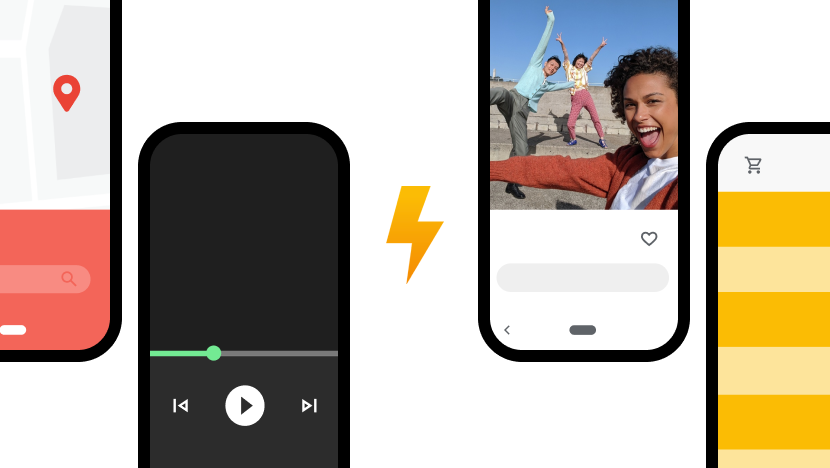 Fast performance
VPN by Google One is backed by Google's best-in-class network architecture. You can always have the VPN running while keeping a fast internet connection across your apps, browsers and services.
Seamless and shareable
Easily enable VPN by Google One and share access with your family group, even if they're using different operating systems.
You can activate the VPN across your Android, iOS, Windows, and Mac devices

VPN protection can be extended to 5 more people when you share your plan

How does a VPN work
Your browser and your apps can communicate sensitive information online frequently. Some sites and apps use outdated, weak or no encryption at all.
While in transit, unsecured data can be intercepted by hackers, which compromises your privacy and overall security.
When you enable a VPN, your online data is protected by traveling through a strongly encrypted tunnel.
See what makes VPN by Google One different from other VPNs and how to use it.
Start using VPN by Google One
Become a Google One member to get VPN by Google One — available with all plans in select countries.
1
You won't be able to change your IP location to view content that is not available in your region.
2
Some
minimum logging
is performed to ensure quality of service, but your network traffic is never logged and your IP is not associated to your activity.
3
See
here
for compatible operating system versions.